Who knows how to make sense of all that data? Metos Knows.

The robust and powerful platform for all your ag decision needs.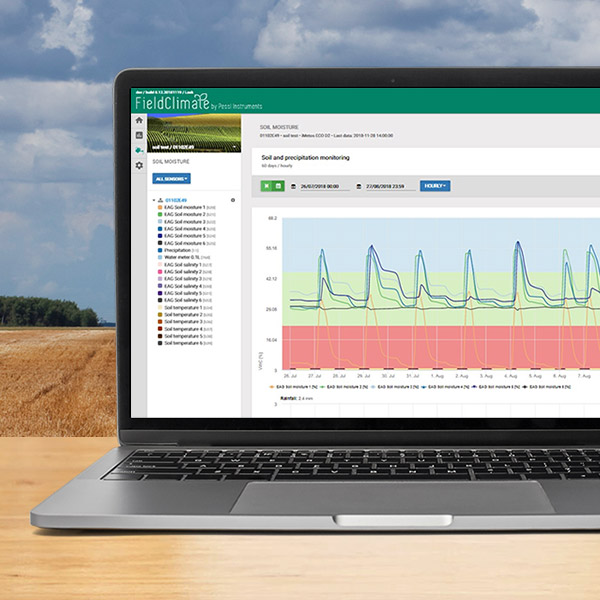 FieldClimate was introduced in 2005 as the first ever web platform for collecting and displaying agro-meteorological data for tens of thousands of weather stations and sensors installed all over the world.
Use your field-level IoT device with advanced site-specific forecasts in FieldClimate to produce hourly updated actionable tools – e.g., when to spray for plant protection.
Widget structured dashboard, makes FieldClimate user-friendly and versatile.
Database structure makes FieldClimate fast and flexible.
Innovative design and improved visualization of data in graphs and tables.
All solutions and tools of the holistic solution for smart agriculture are fully integrated.
The list of tools and actionable solutions continues to grow with nested solutions.
Holistic Solutions for Decision Agriculture Supported Through FieldClimate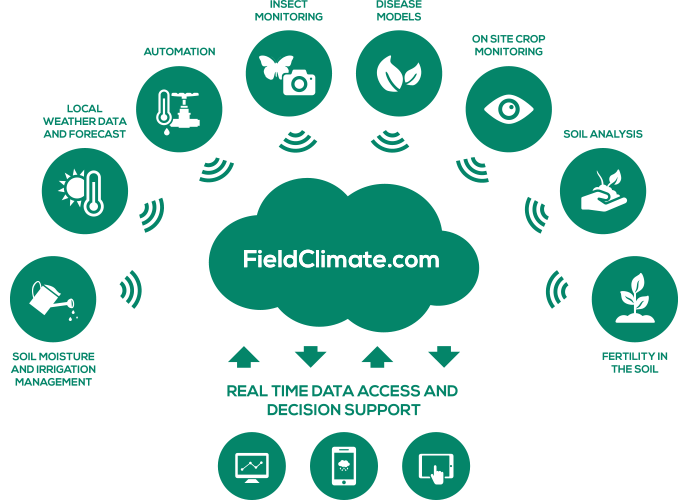 Mobile FieldClimate for Android and iOS Devices
Seamless field management from the palm of your hand.
With the desire to enrich the user experience and bring the field, and everything that is happening on it, even closer to METOS® Canada users, an updated version of FieldClimate has been developed for mobile phone users. As of January 2020 it is available for both iOS and Android operating systems.
Highlighted Features:
Remote access to all in-field devices
Display current conditions from any device sensor
Map view of all devices for chosen variable
Site specific forecasting – simple and detailed
Access to your crop models
Assess your soil moisture by sensor depth
View insects captured in your iScout trap