We want to hear from you! Contact the METOS® Canada Team today.
Have any questions for the METOS® Canada Team? We're here to help! For further information about any of the METOS® Canada products or services or to inquire about becoming a dealer, contact METOS® Canada today.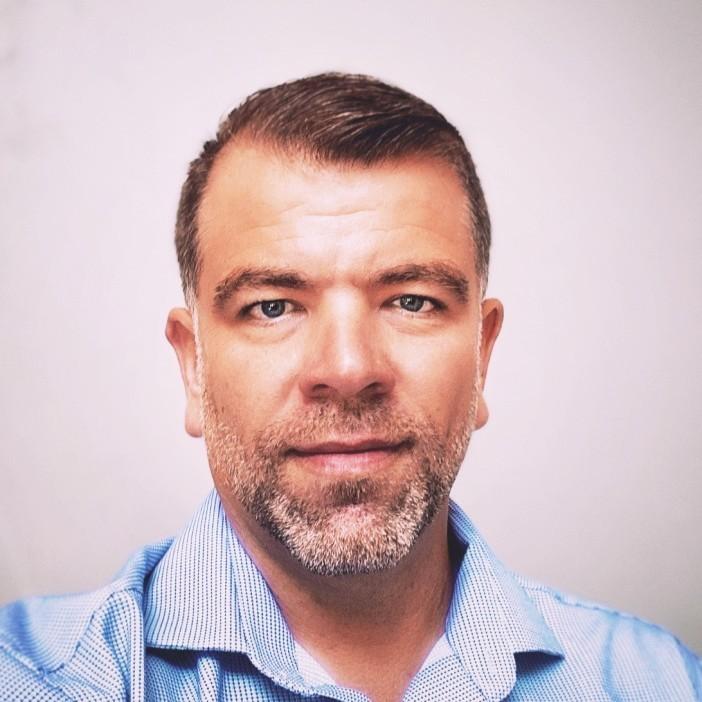 Marty Cook,
President METOS® North America
Marty is a dynamic leader with a career focused on agricultural technology, autonomous vehicles, variable rate technologies, and IoT devices. He excels in driving growth through key accounts and OEMs, building strong relationships, and leading large teams in transportation, agriculture machinery, and technology industries.
Marty is a specialist in establishing and transforming underdeveloped territories into thriving markets, while maintaining long-term relationships with corporate decision-makers. His expertise spans sales, management, CRM implementation (Salesforce.com, Microsoft Dynamics, Zoho), and a track record of self-motivation, creativity, and goal achievement. As the President of METOS North America, Marty is revolutionizing the industry and delivering cutting-edge solutions for agricultural advancements.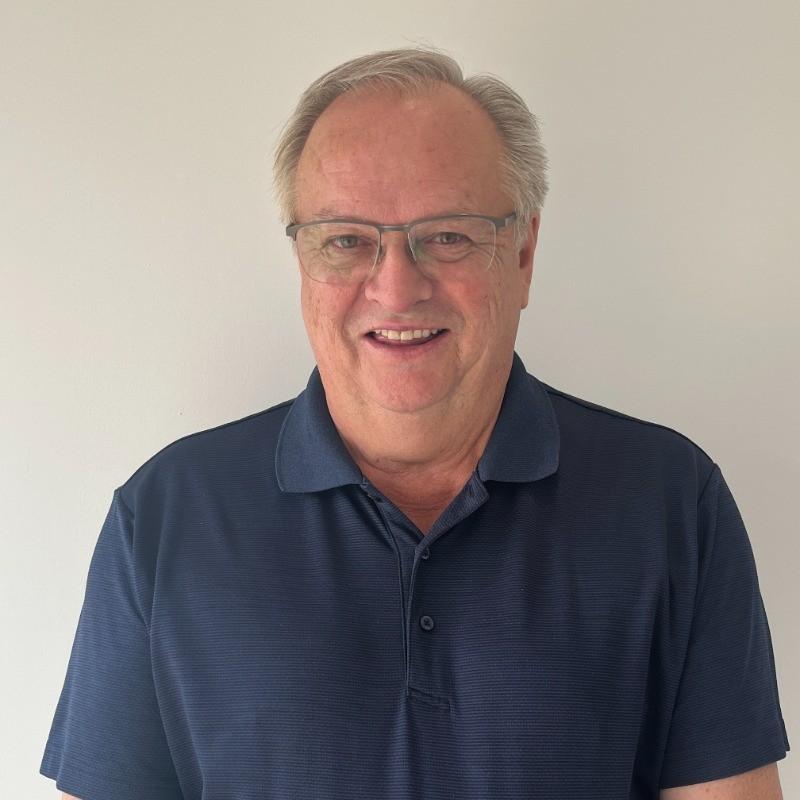 Gerry McFaddin,
CPA, CGA, CCP (Emeritus), Chief Financial Officer METOS® North America
Gerry brings over 30 years of senior financial and leadership experience to his role as the Chief Financial Officer of METOS® North America. With a diverse background encompassing organizations such as Glacier FarmMedia, The Canadian Wheat Board (CWB), and Canada Packers, Gerry has excelled in financial management, logistics, process re-engineering, and international franchise operations.
As an accomplished instructor, and instrumental contributor to the WeatherFarm weather station program, Gerry's expertise is vast. In his current position, he oversees logistics, inventory, quality control, pricing, contracts, systems, and reporting, ensuring efficient operations and robust financial management for METOS® North America's continued growth and success.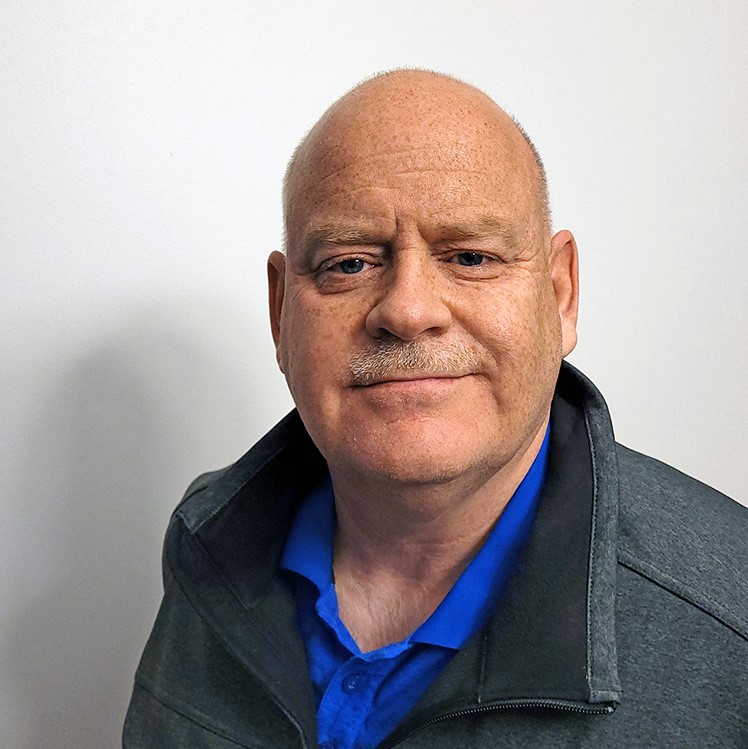 Guy Ash,
Vice President METOS® North America,
Training and Key Accounts Manager
Guy is a highly experienced agro-meteorologist and earth observations science specialist with a remarkable career spanning 29 years. Beginning as a scientist, researcher, and lecturer at the University of Manitoba, Guy's expertise in climatology-meteorology and geo-science disciplines led him to develop weather networks with the Province of Manitoba and Canadian Wheat Board. He also served as Chief Meteorologist responsible for weather risk management in the CFL and NHL in Canada.
Currently, as Global Training and Key Accounts Manager for Pessl Instruments and METOS® Canada, Guy provides technical support and training for a wide range of IoT solutions, playing a vital role in driving the success of METOS® North America through his exceptional industry knowledge and dedication to client empowerment.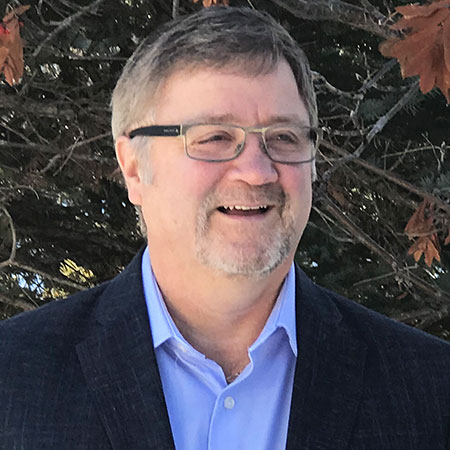 Tom McCann,
Regional Sales Manager
Tom McCann, a seasoned professional with 30 years of experience in the agriculture industry, serves as the Regional Sales Manager at METOS® Canada. With a background working on a mixed crop and livestock farm, Tom's passion for agriculture has been deeply ingrained since a young age.
Armed with a Diploma in Agriculture and a Crop Science Degree from the University of Guelph, he possesses extensive expertise in the field. Tom's senior sales experience with leading agriculture dealers has enabled him to build strong relationships while setting up distribution networks for precision agriculture products across Canada. Embracing cutting-edge technologies to maximize crop production efficiencies, Tom is enthusiastic about collaborating with dealers nationwide to provide growers with the advanced tools and solutions offered by METOS® Canada, empowering them to achieve outstanding results.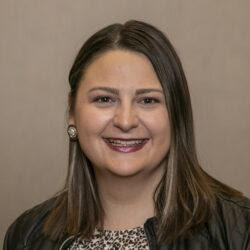 Kaitlyn Kitzan,
Regional Sales Manager and Marketing & Communications Manager
Kaitlyn is a dynamic professional serving as the Regional Accounts Manager for the Eastern Region and Marketing & Communications Manager for METOS® Canada. She excels in building strong relationships with key accounts while showcasing her creativity and strategic vision in marketing campaigns.
Kaitlyn's exceptional interpersonal skills, business development experience, and ability to effectively communicate complex ideas make her a valuable asset to the organization, driving success in regional accounts and impactful marketing initiatives.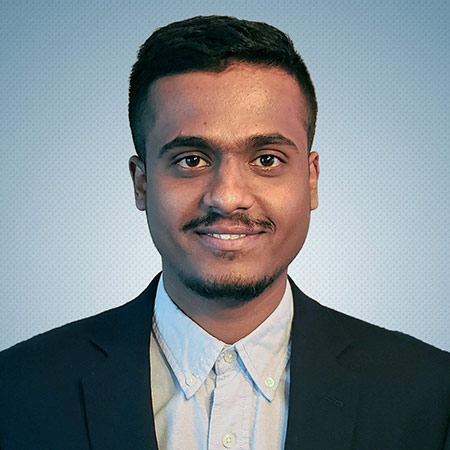 Sumanth Kuntavalli Venkatesh,
M.Sc., E.I.T, Director of Operations & Partner Support
Sumanth has a background in custom design and manufacturing, and has experience in field testing, new product development, and process improvements including root cause analysis. Holding a Master's degree in mechanical engineering focused on agriculture equipment development, he is driven by his passion for continuous improvements and exploring and implementing technology to deliver better solutions.
In his role, Sumanth oversees and contributes to internal and external processes, monitoring systems, technician teams, logistics and warehouse operations, working closely with the METOS® Canada team to integrate cutting-edge technology into farming practices. His aim is to empower partners with precise decision-making tools and enhance productivity while contributing to technology advancement and the ever-growing need for agricultural produce.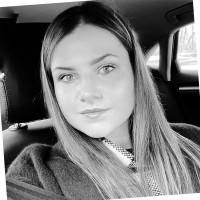 Olena Tabunshchyk,
Service & Operations Manager
Olena's strong commitment to delivering exceptional customer service and driving operational efficiency has consistently resulted in high client satisfaction and improved business performance. Her ability to execute and adapt to evolving market demands has earned her a reputation for being a results-oriented professional.
With a detail-oriented approach and excellent problem-solving skills, Olena is skilled at identifying areas for improvement and implementing effective solutions. Her dedication to continuous learning and professional growth further enhances her ability to drive success.