METOS® Canada
Internet of Things (IoT)-based solutions capture and interpret weather and specific information from your fields every 5 minutes, which is easily accessible through your mobile and desktop devices. Offering a variety of wireless sensors and devices for applications that include: remote field monitoring, weather monitoring and forecasting, water management, disease modeling, insect monitoring and nutrition management. Remote monitoring helps troubleshoot before there is a problem and alert you if needed.
METOS® Canada subscription packages are easily expandable and scalable to suit your farming operation. Local METOS® Canada Certified Partners are equipped to provide training and in-field support to ensure seamless integration with your farming operation.
CONNECTED FIELDS. BETTER FARMING.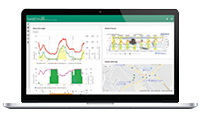 Premium Software
Software that is easy to use and relevant to the task at hand.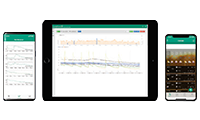 Connectivity is Key
Flexible connectivity solutions for challenging landscapes.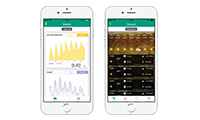 Accurate Data
Decisions made smart with near real-time data at your fingertips.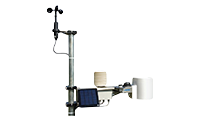 Premium Hardware
Robust hardware designed to withstand any climate.
35 years and over 50,000 unit installations later, we keep innovation and tradition hand in hand.
METOS® Canada provides carefully curated subscription-based packages backed by local service and support that are suited for your farming operation and production goals. Included in all subscription packages is integrated hardware and software technology, ongoing training, comprehensive warranty, in-field services and regular equipment and software upgrades. Opt-in private weather network with local METOS® Canada customers is also available.
Local service provided by a Certified METOS® Canada Partner will support your on-farm network, ensuring reliable information at your fingertips to make the big decisions on your farm.
Become an Authorized METOS® Canada Partner
We are looking for partners — boots-on-the-ground retailers across Canada — to sell, support, and service Ag IoT hardware and solutions to support the most successful farmers in Canada. Partner with METOS® Canada, with over 35 years of experience and a global network in agricultural weather sensors, software, and related services, so your farmers can be successful.