Dealer and Partner Network
Our network is growing! Meet our current dealers and partners to find the dealer nearest you. We are still expanding contact us to learn how you can join our growing network.
Our knowledgeable dealers know the future of farming is all about predicting the future of your farm. Contact the dealer nearest you to learn more about how the METOS® line of products will give you access to data, direct from you field, to inform your farm decisions.

Canada
502C 47th Street East
Saskatoon, SK
S7K 4L3

Oyen
Oyen, AB
403-664-9872

Canada
502C 47th Street East
Saskatoon, SK
S7K 4L3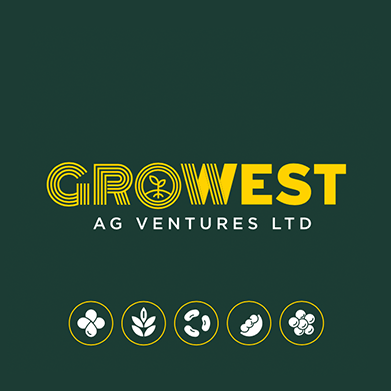 Rosetown
P.O. Box 147
Harris, SK S0L 1K0
306-831-6303

Biggar
Corner of Hwy 4 and Hwy 14
Biggar, SK
306-948-1800
Broderick
Corner of Broderick ACC and Hwy 15
Broderick, SK
306-867-8371
Delisle
370 Loucks Street (South of Delisle off Hwy 45)
Delisle, SK
306-493-2408
Luseland
Corner of Hwy 31 and 771
Luseland, SK
306-372-4411
North Battleford
5 minutes East of North Battleford along Hwy 16 East
North Battleford, SK
306-937-1800
Perdue
1/8th mile North of Co-op on Hwy 14
Perdue, SK
306-237-1800
Rosetown
Hwy 7 East
Rosetown, SK
306-882-1800
Swift Current
33 –2150 Walker Place
Swift Current, SK
306-773-7233
Unity
Hwy 14 West
Unity, SK
306-228-1800
Wilkie
Wilkie, SK
306-843-1800

Canada
502C 47th Street East
Saskatoon, SK
S7K 4L3

Green Tech (Div of JLD-Lague)
Carp
116, Willowlea Road #1,
Carp, ON K0A 1L0
450-799-5533
Saint-Isidore
3905, Corbeil Road, C.P. 29,
Saint-Isidore, ON K0C 2B0
450-799-5533
Winchester
2227, County Road 31,
Winchester, ON K0C 2K0
450-799-5533

Ange-Gardien
122, Rue Lague,
Ange-Gardien, QC JOE 1E0
450-799-5533
Coaticook
544, Rue Main Ouest,
Coaticook, QC J1A 2S5
450-799-5533
Mirabel
12535, Route Arthur Sauve,
Mirabel, QC J7N 2C2
450-799-5533
Saint-Anaclet
280, Rue de la Gare,
Saint-Anaclet, QC G0K 1H0
450-799-5533
Saint-Hyacinthe
6620, Rue des Seigneurs Est,
Saint-Hyacinthe, QC J2R 2A1
450-799-5533
Sainte-Agathe
4999, route 117 Nord,
Sainte-Agathe-des-Monts, QC J8C 2Z8
450-799-5533
Varennes
590, boulevard Lionel-Boulet,
Varennes, QC J3X 1P7
450-799-5533
Chicoutimi
1480, boulevard St-Paul,
Chicoutimi, QC G7J 3C5
450-799-5533
Laval
3900, autoroute 440 est,
Laval, QC H7E 5N2
450-799-5533
Pike-River
7, Rang Saint-Joseph,
Pike-River, QC J0J 1P0
450-799-5533
Saint-Bruno (Lac St-Jean)
1000, route 169,
Saint-Bruno (Lac St-Jean) QC G0W 2L0
450-799-5533
Saint-Pascal
345, 2e rang Est,
Saint-Pascal, QC G0L 3Y0
450-799-5533
Sherbrooke
9 rue Queen,
Sherbrooke, QC J1M 1H8
450-799-5533

Moncton
70 Commerce Street
Moncton NB, E1H 0A5
Contact: Garth Delaney
902-569-2500
Grand Falls
67 Ouellette St.
Grand Falls, NB E3Z 0A6
Contact: Charles Desjardins
506-475-5370
Woodstock
141 Heller Rd.
Woodstock NB, E7M 1X4
Contact: Shawn Pelkey
506-323-0637

Kentville
1105 Hwy 359, PO Box 398
Kentville, NS B4N 3X1
Contact: Darren Woodworth
902-680-5084
Upper Onslow
53 Hub Centre Drive
Upper Onslow, NS B6L 0C8
Contact: Logan Stephens
902-899-5883

Stratford
237 Mason Rd.
Stratford PE, C1B 2G1
Contact: Garth Delaney or Wayne Visser
902-569-2500
METOS® Canada has established strategic partnerships to ensure this leading-edge technology is readily available to farmers in Canada.
Become a Dealer or Partner
Join our network of retailers across Canada.
We are looking to expand our network with additional dealers and partners — boots-on-the-ground retailers across Canada — to sell, support, and service Ag IoT hardware and solutions to support the most successful farmers in Canada. Partner with METOS® Canada, with over 35 years of experience and a global network in agricultural weather sensors, software, and related services, so your farmers can be successful.