Who knows the local weather anywhere, anytime? Metos Knows.
An iMETOS VWS Virtual Weather Station provides you access to local weather at your finger tips.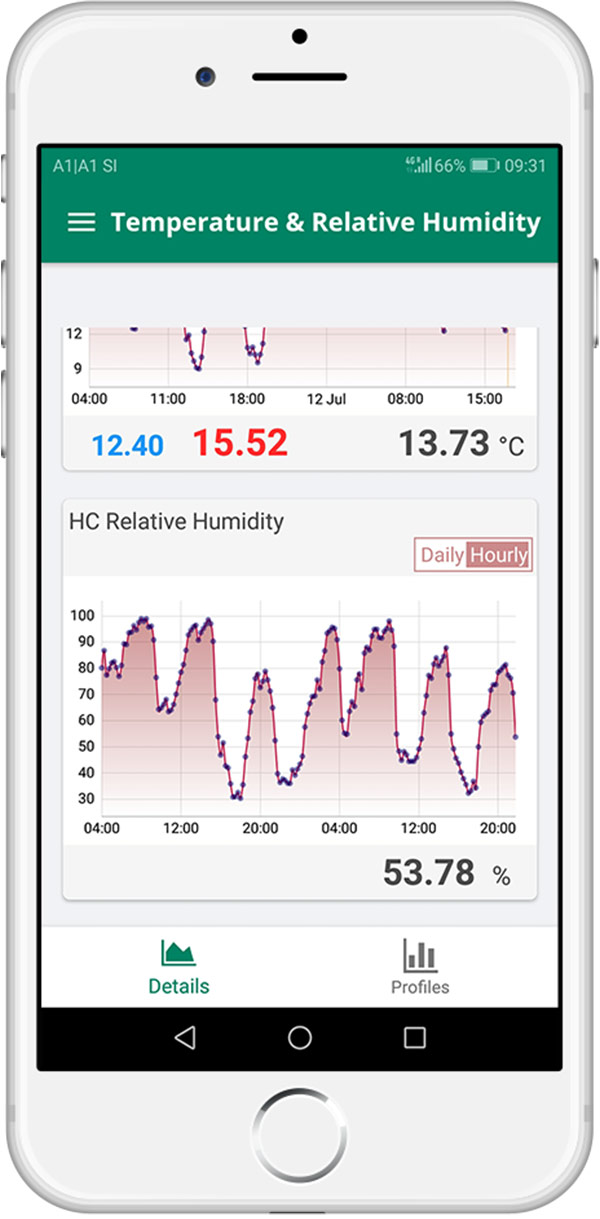 iMETOS VWS weather station provides virtual weather information and forecasts by sensor with no equipment needed* — it's virtual and based on location.
iMETOS VWS offers a localized set of virtual climate sensors and derivatives, detailed weather forecast service for 3, 5 and 7 days at the sensor level, orientational 14 day weather forecast service, annual work planning services, online training program for farmers and staff and API access to data.
*This solution uses advanced technology to deliver calculated results with no physical hardware installed. Results may vary from in-field readings.
iMETOS VWS weather station is the indispensable partner for smart agriculture.
WHAT ARE THE ADVANTAGES OF THE VIRTUAL WEATHER STATION?
A perfect entry into precision agriculture with no maintenance cost
Very cost effective, simple to use and activated with a few clicks on your computer or phone
User gets access to the whole FieldClimate suite of tools
Seamless integration into partner management software (John Deere, FarmFacts, 365Farmnet, and more) with the help of our API
Brings you weather data from any point on Earth without exception
Offers the same range of solutions as a physical weather station
Calculates all the essential parameters to give you effective results
Works as a complete decision support service providing weather forecast, offering disease models, and helping with work planning
AND HOW IS IT DIFFERENT FROM AN ACTUAL WEATHER STATION?
Since there are no physical sensors, some discrepancies can occur compared to actual values
Rainfall accuracy varies from site to site, depending on the microclimate
In complex terrains, purchase of iMETOS station for accurate results is recommended
Calculated sensor variables equal to iMETOS IMT300 sensor set: wind speed, solar radiation, soil temperature, air temperature, precipitation, relative humidity and leaf wetness, along with calculated values of ET0, vapor-pressure deficit (VPD) and DeltaT.
All data and decision support services are accessible online through FieldClimate.
| | | |
| --- | --- | --- |
| Virtual Station vs iMETOS IoT Station |   |   |
|   | Virtual Station | iMETOS IoT Station |
| Variables | Same parameters as iMETOS IMT300 + soil temperature | Based on sensor set |
| Precision | Limited | High |
| Availability | Anywhere in the world | Only where the station is installed |
| Terrain | Not complex terrain | Any terrain |
| Maintenance | No maintenance | Regular hardware maintenance necessary |
| Suitability for high value decisions (frost, water management, disease modelling etc.) | Limited | High |
Virtual Station Is a Fit For You If: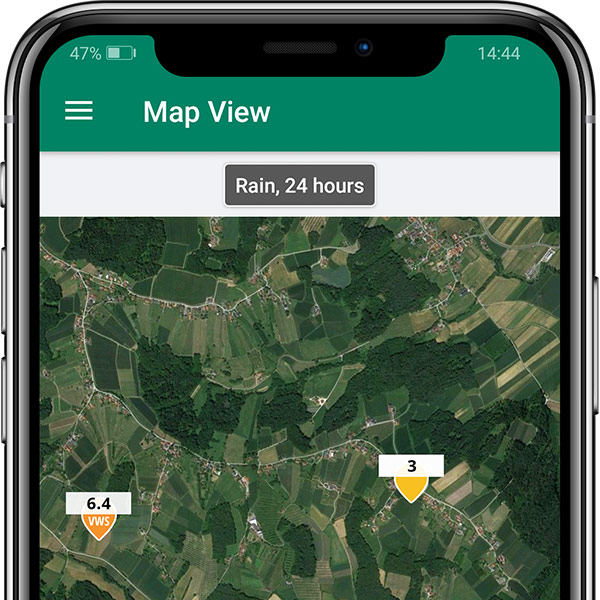 You have a large field with one central iMETOS station and want weather information for remote parts of the same field, with minimal cost.
You depend on specific weather conditions and want to receive frost alarms, disease modelling and data to make temperature-based decisions, but don't want to spend too much on an installed weather station.
You already have an iMETOS station and want more weather information from additional locations throughout your fields through virtual sensors for wind speed, solar radiation, rain gaps, soil moisture and leaf wetness, along with the services for work planning, water management (ET) and disease models.
You want to get started with smart farming but don't want to purchase a physical weather station at this point (perfect for cooperatives, farmers, farmers groups)
You are a farm implement dealer who wants to give your clients a glimpse of additional premium services with virtual field data.
You are an irrigation dealer who wants to offer clients iMETOS Farmview Irrimet -ET based irrigation scheduling.
You work for media or a local municipality and want to support the general public with weather information and local forecast (using METOS Canada API for weather based local services).
You are a telecom company and want to offer premium weather forecast package services to your clients.
You are a SmartCity or logistic enterprises company and you need weather record-keeping or want to track extreme local weather events.